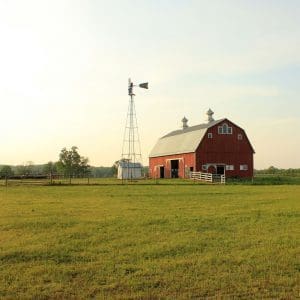 USDA Loan | Credit Score: 620+
USDA Loans are government-backed mortgages available for homes outside of densely-populated areas. The USDA program covers about 91% of the U.S. including rural areas, small towns, and many suburbs.
USDA mortgage loans don't require a down payment and offer interest rates that average 0.50% lower than conventional loan rates. USDA guidelines require credit scores of at least 620, but exceptions can be made for home buyers with extenuating circumstances.
USDA loans:
Can only be used for non-urban home purchases
Have no down payment requirements
Require a credit score of 620 or higher